Electron beam evaporators
Ion Sources
for surface modifications in vacuum processes
Rotary Vacuum Feedthroughs
Ferrofluid-sealed or magnetically coupled
Vacuum Measurement
Vacuum sensors and controllers
Thin Film Measurement
utilizing quartz crystals
Spare Parts & Consumables
Crucible Liners, quartzes, spare parts and more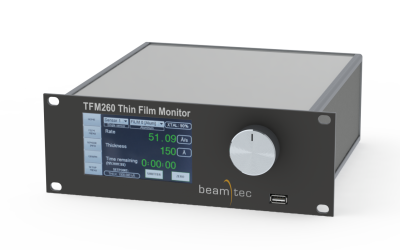 BeamTec introduces the Thin Film Monitor TFM260 for quartz crystal measuring technology. It is a further development of the previous industry standard device and now offers convenient operation via a touchscreen display. The 1/2 19" device supports the simultaneous...
read more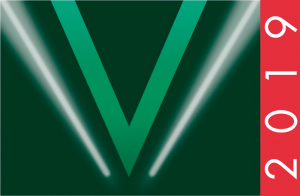 Visit us at the industrial exhibition  "V2019 - Vakuum & Plasma" during the  workshop week October, 8 - 10, 2019 in Dresden.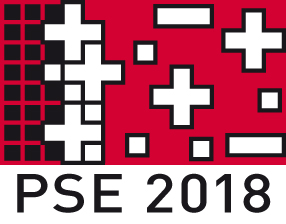 We have a booth at te 16th PSE 2018 September 17 - 19 in Garmisch-Partenkirchen. Visit us and our partners EDF Electronics and Gencoa at our booth No 14.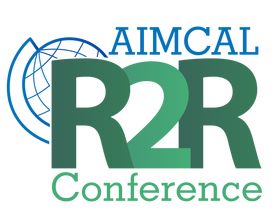 Meet us at the industrial exhibition AIMCAL R2R Europe, June 4 - 7, 2018 in Munich.